Your Performance-Driven Partner
From multi-national firms to private clients, and from local authorities to historical buildings – MFC is the strength behind the building construction industry in Ireland's Mid West. And we're ready to bring our skill, professionalism and unquestioned reputation to your project.
MFC is conveniently based in Ennis, Clare and is a performance-driven company specialising in contract work as well as being a competitive force in the tender market.
The foundation of our business is our simple but vital combination of cost-effectiveness, quality, reliability and timely delivery – assured with every project we undertake.
Our Mission
MFC is driven to being the building construction partner of choice in the West of Ireland. We are driven to provide a technology-led and safety-controlled professional service that delivers quality results – in a timely fashion and to budget.
The MFC Pillars of Professionalism
Quality
To secure quality results for every client, MFC works according to a proprietary Quality Management System. This means we pass on to you many important assurances:
Management accepts full responsibility for the Quality Policy.
We commit to all employees, suppliers and subcontractors being aware of the requirements of the Quality System and accepting them as mandatory.
We make sure that all employees work within Quality Procedures, and provide the support of important and ongoing training.
To ensure our quality system keeps pace with changes in the industry, we constantly review our system through training and auditing – constantly introducing operating efficiencies.
View & download our Quality Policy 2020
Safety
We work within an end-to-end safety framework – from systems of work to risk assessments and emergency plans. This means that building with MFC is building with total peace of mind. We also carry out regular audits and reviews, to ensure that our Health and Safety Policy is implemented and remains appropriate and effective. View and Download our Occupational Health and Safety Policy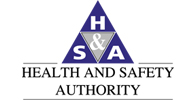 We work in full compliance with the Safety, Health and Welfare at Work Act, 2005.
We work in full compliance of the Safety, Health and Welfare at Work (General Application) Regulations 2007 and the Safety, Health and Welfare at Work (Construction Regulations) 2013.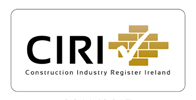 We are registered as a member of the Construction Industry Register of Ireland. CIRI2019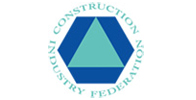 We are a member of the Construction Industry Federation.CIF 2019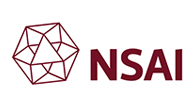 We are NSAI accredited to ISO 9001 2015 and ISO45001 2018 Standard.
View
ISO9001 2015 Quality Management System   ISO45001 2018 Occupational H & S
Environment Policy
MFC has also developed and works according to our own Environmental Policy 2020– to ensure that the work we undertake has minimum impact on our living environment. Our aim is to handle our operations in an environmentally-sustainable way while at the same time being economically feasible. Factors include the efficient and environmentally responsible use of energy and resources, the reuse or recycling of waste where suitable and the encouragement of all MFC employees to adopt good environmentally-responsible practice.
Technology
To make sure all projects are carried out to the highest level of efficiency, we use only state-of-the-art equipment together with the most up-to-date construction technologies, techniques and methodologies.
People & Training
From plasterers, builders and joiners, to construction technicians and bricklayers, our workforce is our lifeblood – and we continuously invest in this to pass this benefit on to you. We provide ongoing training to all site managers and operatives – all of whom hold a current FAS Safe Pass card. All team members have completed a training course relevant to their trade and hold a current CSCS card as proof.
Courses include: scaffolding, Mobile Crane Operation, Banksman, Dumper Operation, 360 Degree Excavator Operation, Telescopic Loader Operation, Abrasive Wheel Operation, Manual Handling, Working at Heights, Confined Space Training and Manual Handling.
For your total confidence and peace of mind, our Site Managers have completed a 'Managing Safely in Construction' course which is accredited by the Institution of Occupational Health & Safety and the
Construction Industry Federation (CIF) – as well as an ''Occupational First Aid' training course.
MFC people are also people you want to work with. You'll benefit from dedicated, results-focused professionals who collaborate with your design team and understand your needs. An impressive amount of repeat business within the building and civil engineering sectors is testament to this.
Built to Give You the Edge
Partnering with MFC gives you access to across-the-board advantages:
Skills, Expertise & Advice

of our experienced management team.

A Commitment to Delivery

of all projects, on time and to budget.

A Motivated, Energetic & Passionate Team

Close Collaboration

with you or your business, to really understand your needs.

Total Dedication

regardless of the size of your project.