Description
Client Limerick Child And Family Centre
Service Type Educational
Duration 7 months
Date Nov 2018
Summary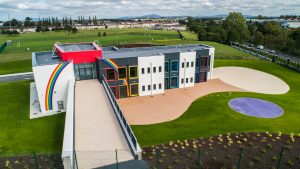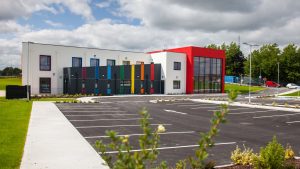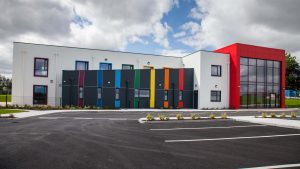 Construction of Child and  Family Centre on Childers Road Limerick .
The works consists of the completion of the partially constructed new two storey Child & Family Centre and associated site works.(brownfield site)
The project was constructed immediately adjacent to existing operational school grounds, which, with the exception of school holidays, will remain live throughout the construction period. All construction works were planned to eliminate or, in exceptional circumstances minimise, the interference with the operation of the existing schools. Management of the schools on the Southside Education Campus were notified in advance of any upcoming works involving high levels of noise. Etc
Construction of Limerick Child & Family Centre included  External walls, internal walls and partitions ,floors, stairs ,roof frame ,external wall completions, glazing an curtain walling
Completions – Internal wall completions, Internal finishes floor finishes stair wall completions, suspended ceilings, roof completions, fitted furniture, paintings, M & E service installation, lift installation, Culinary fittings Sanitary fittings
External Works
Construction of new drainage system and Connecting up to existing Drainage, attenuation tank, petrol interceptor,
External works site boundaries, roads paths, paving, site services, site fittings, tarmac, landscaping construction and 50 car parking spaces
Works on Live Services: Construction activities carrying a risk of interruption to services in the existing adjacent schools were agreed in advance with by the management of both schools.
The project was completed on time, within budget and to the high standard of finish.
M Fitzgibbon Contractors Ltd Role
Main Contractor and PSCS
Architect 
Quinn Architects
Mechanical And Electrical Engineers
Don O Malley & Associates
C & S Engineers
Cronin Sutton Cotter